Plans are in the works for next year's February Flourish on February 13, 2021 at Peace Lutheran Church in St. Louis County.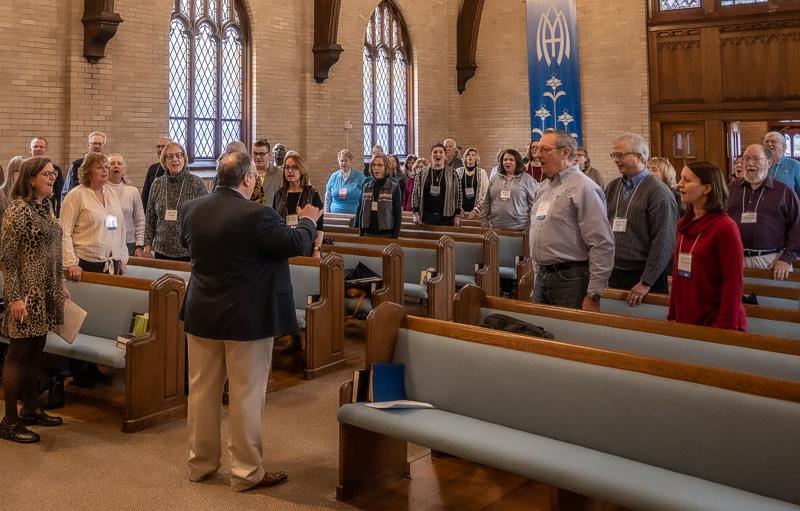 The Saint Louis Chapter's February Flourish 2020 gave evidence of what can develop over time. What a rich and solid and varied event it was! From the morning gathering to the closing hymn, a spirit of generosity and loving-kindness under-girded the learning that occurred. It was interesting to be at First Presbyterian Church and St. Stephen's Episcopal Church, to hear their unique pipe organs, and to spend the day at two neighboring churches in Ferguson. This year was noteworthy for the collaboration of the Saint Louis AGO Chapter with the local chapters of the Association of Pastoral Musicians and the Handbell Association of Greater Saint Louis.
February Flourish Director Dawn Riske, Sub-Dean Cathy Cassy, and host Dr. Bill Wade began the day with a welcome, introductions, and words of inspiration. Heather Martin Cooper played the Bach Fugue in E-flat Major on the Casavant at First Presbyterian. Dr. Jim Henry, Director of Choral Studies at the University of Missouri presented a keynote address which addressed foundation elements of choral singing while setting a positive tone for the day. Organ workshops were offered with entry-level and advanced topics, from "Help! I Am a Pianist and They Want Me to Play Organ!" to "Improving Your Improvisation I and II." Choral and vocal workshops included kinesthetic approaches to choral techniques, working with children's choirs, and a chant workshop. Three handbell workshops were led by members of the Handbell Association of Greater St. Louis. Finale music software and hymn harmonization sessions were offered by Kevin Uppercue, Managing Editor for ECS Publishing Group. As the day ended, David Sinden, Organist and Director of Music at St. Peter's Episcopal Church improvised an introduction and accompanied the singing of "O Praise Ye the Lord" (Laudate Dominum) on the Wicks organ at St. Stephen's Episcopal. Exhibitors from Concordia Publishing House and ECS Publishing/MorningStar Music provided valuable resources for browsing and purchase. Over lunch, the chapter registrar and new member coordinators opened the floor for introductions, including non-AGO members. AGO North Central Regional Councillor Dr. Karen Black gave a brief update on current initiatives at the national level. And there were door prizes!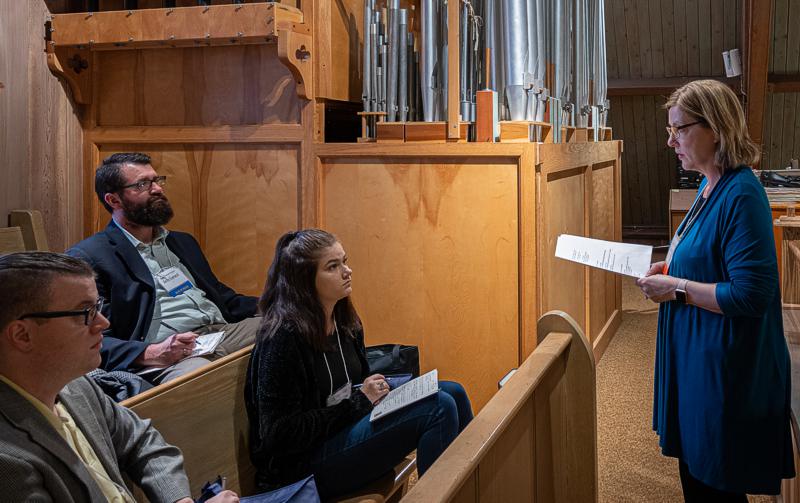 76 people attended the February Flourish, including 28 non-member registrants. Our chapter can now count on its rolls nine new Guild members who accepted the complimentary six-month membership offered by National.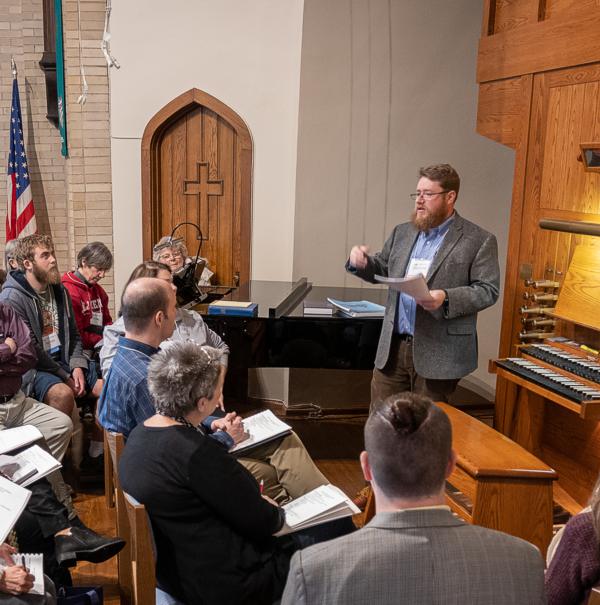 Offering an annual event like a February Flourish would not be possible without the administrative and financial support of the local and larger organization, as well as a committed and competent planning team (16 individuals).