St. Louis AGO Concert Calendar
To have your events included in our calendar, send all the details to events@agostlouis.org.

Organ Vespers: Barbara Raedeke
On Sunday, August 14 at 5:00 p.m. all are welcome at a service of Organ Vespers for the Feast of St. Mary the Virgin at St. Peter's Episcopal Church in Ladue.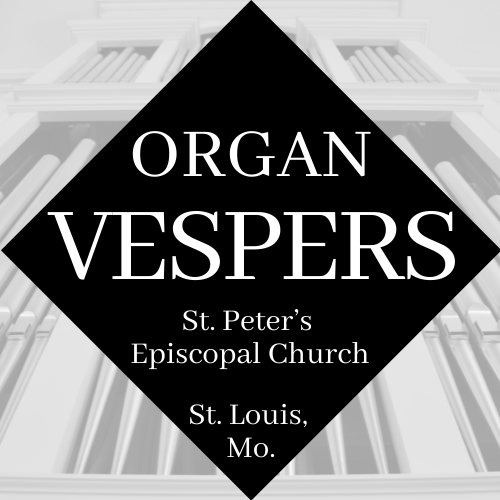 Guest organist Barbara Raedeke leads this service of candlelight, chant, and organ music. Dr. Raedeke will play music of French Baroque composer Louis-Nicolas Clérembault and J. S. Bach. Chants will be sung from a French Baroque edition by Guillame-Gabriel Nivers. Dr. Raedeke is on the faculty at Washington University and is the organist at St. Mark's Episcopal Church. This service concludes St. Peter's year-long celebration of the 20th anniversary of the Mander organ.
314.993.2306
dsinden@stpetersepiscopal.org
To receive a weekly email with upcoming concert events simply submit your email address: