St. Louis AGO Concert Calendar
To have your events included in our calendar, send all the details to events@agostlouis.org.

Organ Vespers for Advent Sunday
Organ Vespers is a prayer service in the evening that gives sacred music written for the organ an opportunity to speak fully within a liturgical context. This service, held on Advent Sunday, November 28 at 5:00 p.m. includes chants, hymns, and organ music for the Advent season.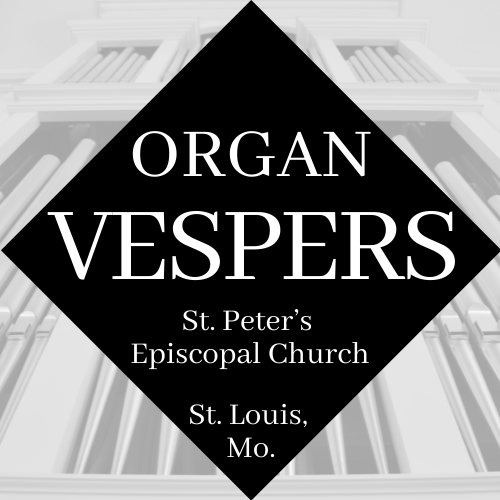 This season, St. Peter's marks the 20th anniversary of the installation and dedication of its 56-rank Mander organ, the largest mechanical-action organ in the St. Louis region. This Organ Vespers series has been inaugurated to celebrate and explore the organ's historic and evolving role in Christian worship.
We regret that Dr. Horst Buchholz, originally scheduled to be the guest organist for this service, has had to withdraw due to an unforeseen scheduling conflict. This service is played by David Sinden.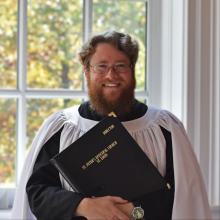 David Sinden has been the Organist and Director of Music at St. Peter's Episcopal Church, St. Louis, Missouri, since 2015. Prior to this, he served as the Organist and Director of Music at St. Paul's Episcopal Church, Capitol Square, in Richmond, Virginia, and as the Assistant Organist and Choirmaster at Christ Church Cathedral, Indianapolis, where he was noted for his "centered leadership and solid musicianship."
Mr. Sinden has held key positions in several chapters of the American Guild of Organists and is a former Dean of the Indianapolis Chapter.
314.993.2306
dsinden@stpetersepiscopal.org
Related Events
To receive a weekly email with upcoming concert events simply submit your email address: