St. Louis AGO Concert Calendar
To have your events included in our calendar, send all the details to events@agostlouis.org.

Music for Meditation
Recurring Event
see all
September 20, 2020
@
10:15 AM
–
10:45 AM
Organist David Sinden offers reflective music at St. Peter's Church on Sunday mornings at 10:15 a.m. while the church is open for prayer. These programs, performed on the church's Mander organ, are approximately 25 minutes in length.
To safeguard everyone's health, those in attendance must wear a mask and participate in contact tracing. Attendance within the room is limited to 9 persons.
Alternatively, once on the St. Peter's campus, you may listen from your car radio by tuning to 91.1 FM.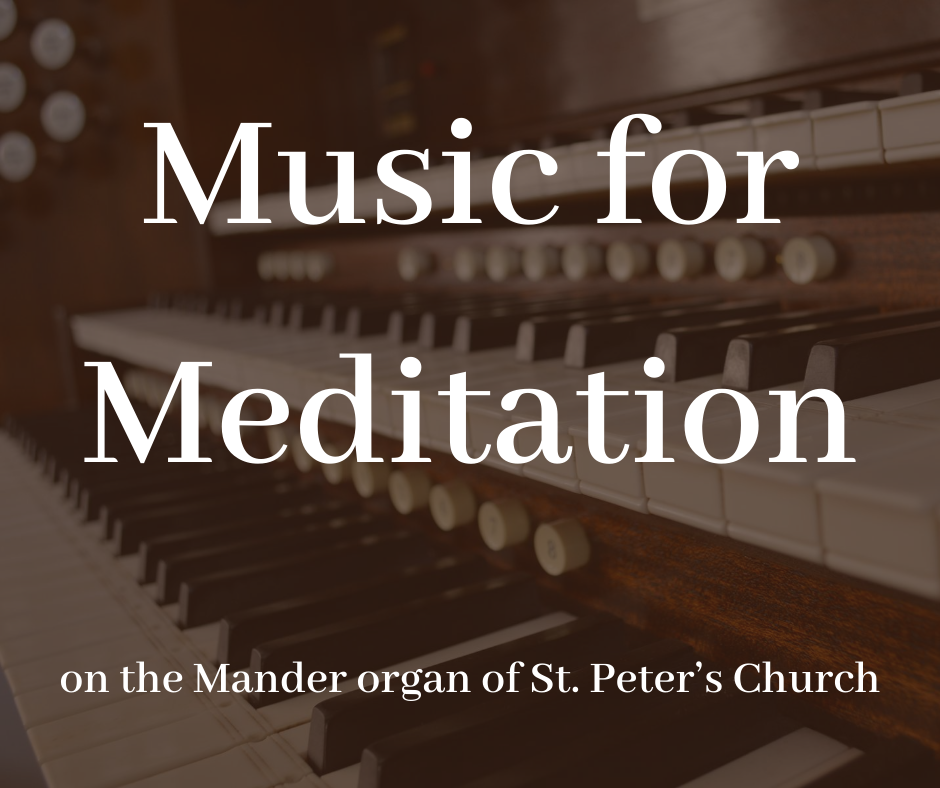 314.993.2306
dsinden@stpetersepiscopal.org
To receive a weekly email with upcoming concert events simply submit your email address: