St. Louis AGO Concert Calendar
To have your events included in our calendar, send all the details to events@agostlouis.org.

Concert: St. Mark Passion – Charles Wood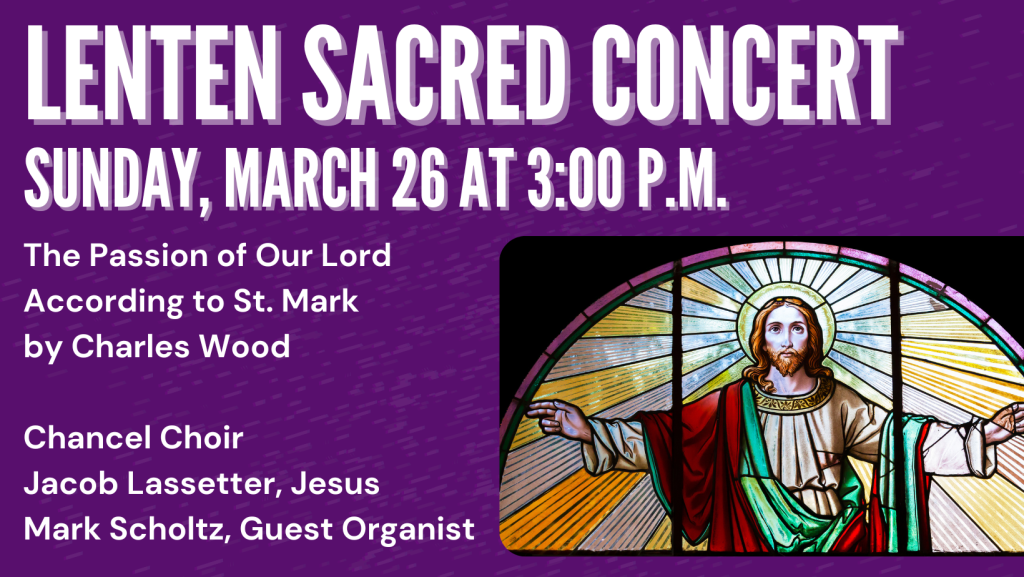 Sunday, March 26 at 3:00 p.m.
St Mark Passion by Sir Charles Wood.
Choir of Ladue Chapel;
Mark Scholtz, Organist;
James Stevens, Evangelist;
Jacob Lassetter, Jesus.
Ladue Chapel Presbyterian Church
9450 Clayton Road, Ladue, Mo. 63124
www.laduechapel.org
To receive a weekly email with upcoming concert events simply submit your email address: