St. Louis AGO Concert Calendar
To have your events included in our calendar, send all the details to events@agostlouis.org.

Concert: Singing Saints
The Singing Saints of Concordia Lutheran high school in Concordia, MO are performing a concert at Hope Ev. Lutheran church on Sunday, January 23 at 4:00 pm.  The 50 voice choir, under the direction of Dr. Jerrode Marsh, has a 50-year tradition of touring nationally and internationally.  Hope Ev. Lutheran is located at 5218 Neosho St. 63109 in South St. Louis City.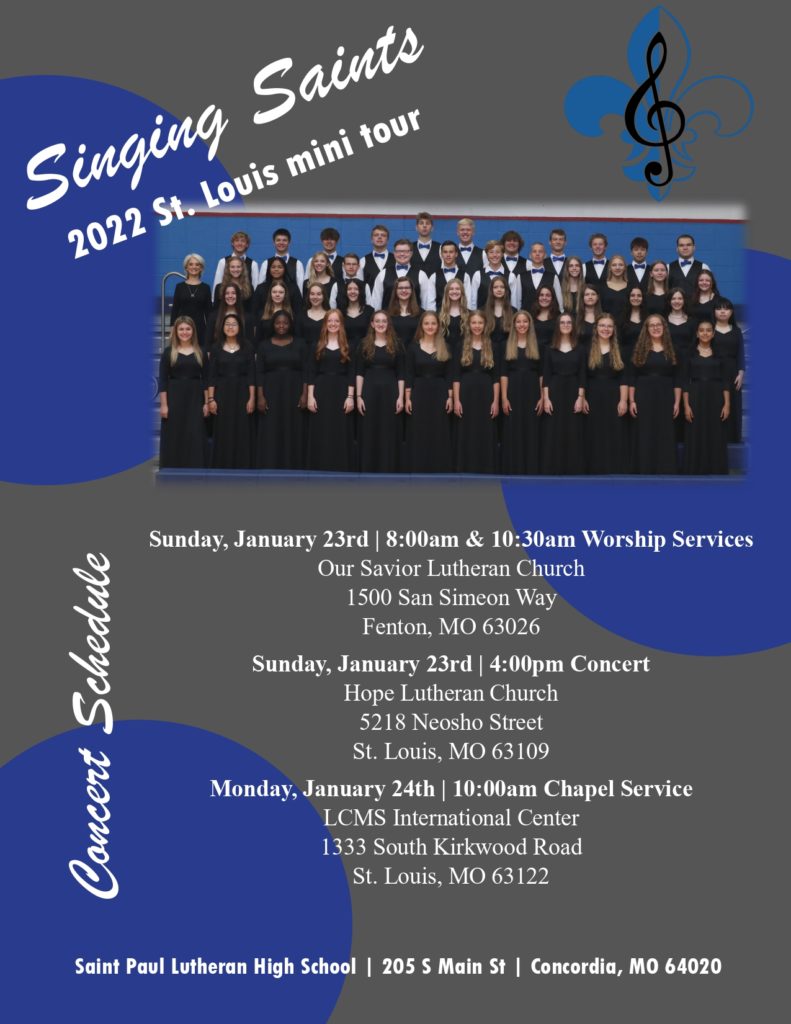 mjanssen@hopelutheranstl.org
To receive a weekly email with upcoming concert events simply submit your email address: