St. Louis AGO Concert Calendar
To have your events included in our calendar, send all the details to events@agostlouis.org.

Dr. Steven Wente 5th Anniversary of the Martin Ott Pipe Organ Recital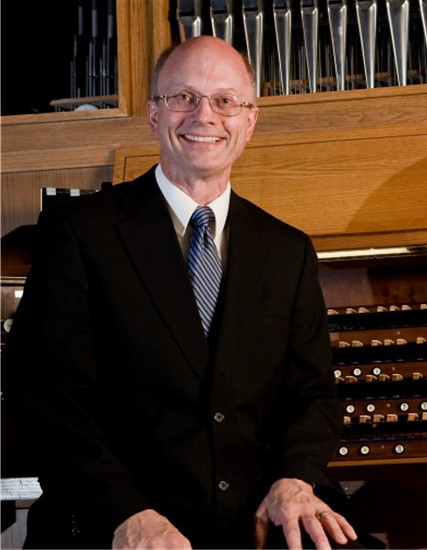 March 15, 2020
@
3:00 PM
–
4:30 PM
Dr. Steven Wente of Concordia University Chicago will perform a recital in honor of Peace's 5th Anniversary of the Martin Ott Pipe Organ.
Steven Wente is professor of music and organist at the Chapel of Our Lord at Concordia University, River Forest, Illinois. He was named distinguished professor of music in 2012. At Concordia, he serves as chair of the music department, coordinates graduate programs in music, and teaches organ and music history. He also is cantor at First Saint Paul's Lutheran Church in Chicago, where he shares music leadership with his daughter, Margaret Danilovich.
He holds undergraduate and graduate degrees from Concordia, River Forest, and the doctor of music degree in organ performance from Northwestern University. His organ teachers have included David J. Wilson, Herbert Gotsch, Robert Lodine, Richard Enright, and Wolfgang Rübsam.
Steven keeps an active schedule as a teacher, workshop leader and organ recitalist. He has taught in the American Guild of Organists Pipe Organ Encounters. He has served on committees for the local American Guild of Organists chapters and was on the national board of the Association of Lutheran Church Musicians. He has presented at the Institutes on Liturgy, Preaching, and Church Music and at conferences of the Association of Lutheran Church Musicians. As an organ recitalist, he has played in numerous locations throughout the United States, including national conferences of the ALCM.
He has written settings of hymns and organ preludes for Hymnal Supplement 98 (CPH), Lutheran Service Book, the Concordia Hymn Prelude Series, and the Concordia Organ Prelude Library. He has contributed to Grace Notes (ALCM), Concordia Historical Institute Quarterly, Key Words in Church Music, and Thine the Praise: Essays on Lutheran Church Music in honor of Carl Schalk. He and his wife Susan have two adult children, both of whom are active as organists for local Lutheran congregations.
3148925610
burnell@peacestlmusic.org
To receive a weekly email with upcoming concert events simply submit your email address: