St. Louis AGO Concert Calendar
To have your events included in our calendar, send all the details to events@agostlouis.org.

Paul Manz Hymn Festival
September 29, 2019
@
4:00 PM
–
5:00 PM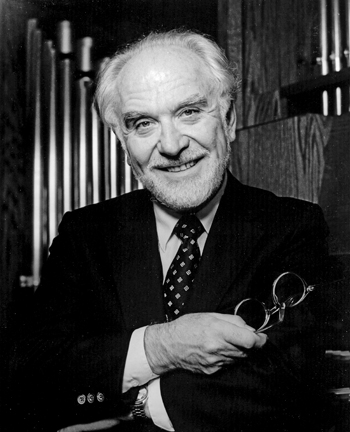 Sunday, September 29
A Paul Manz Hymn Festival, Dr. Scott Hyslop, organ
Sponsored by the St. Louis Chapter of the American Guild of Organists
Ladue Chapel Presbyterian Church
9450 Clayton Rd
St. Louis, Missouri 63124
Co-Sponsored by MorningStar Music 
A Festival Choir is being formed. The choir is limited to 50 singers and will rehearse at 2:00 pm on Sunday afternoon. If you would like to sing, please fill out the registration form by clicking here.
Scott M. Hyslop's educational background includes the DMA in Organ/Church Music at The University of Michigan, where he was a student of Marilyn Mason, a Master's Degree in Church Music from Concordia University – River Forest, IL, and a Bachelor of Music Degree from the University of Wisconsin – River Falls. In addition to his formal studies, he studied with Paul Manz through the Lutheran School of Theology at Chicago and the Paul Manz Institute of Church Music in Chicago. He has also had additional study in organ performance with Maurice Clerc at the Cathedral of St. Bénigne in Dijon, France. As a vocalist Hyslop has studied with Wendy Bloom, Nada Radakovich, and David Daniels. He is a resident member of the choral ensemble Sounding Light and Exultate Deo. His biography on Paul Manz "The Journey Was Chosen: The Life and Work of Paul Manz" was published in June of 2007 by MorningStar Music Publishers, and his book, "The Precious Gift: The Hymns, Carols and Translations of Henry L. Lettermann, (2013), received the Award of Commendation from the Concordia Historical Institute in November of 2014. In January of 2017 his Middle School Choir at St. Lorenz Lutheran School sang the treble choir portion for the North American premiere of Sir Karl Jenkins Cantata Memoria: For the Children of Aberfan at Carnegie Hall in New York City. He has served congregations in Minneapolis, MN, Chicago, IL, and Stuart, FL. Dr. Scott Hyslop presently serves as the Director of Parish Music at St. Lorenz Lutheran Church in Frankenmuth, MI. He is also a member of the Board of Directors for Lutheran Music Programs, which is the home for Lutheran Summer Music, as well as a past member of the Board of Directors for the Association of Lutheran Church Musicians, and the advisory board for the Center for Church Music based at Concordia University in Chicago. He and his family reside in Birch Run, MI.
Related Events
To receive a weekly email with upcoming concert events simply submit your email address: